You can find lots written about inks, their qualities, and how they work on different papers. There are some very talented reviewers, such as Mountain of Ink, who do a much better job than I could. What I can do is tell you how an ink feels to me.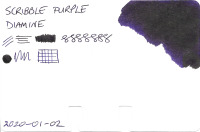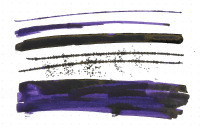 Diamine Scribble Purple is a private pleasure. So saturated it's nearly black, and at first you wonder if it's worth it. The deep royal purple comes out when you take a second look at your writing. It's the subtlety that appeals to me.
I love all kinds of inks, whether pastels, sheeners, shaders, or just great regular colors. All have their appeal. But among the most rewarding are those where you feel like you're the only person who's noticed a distinguishing quality.
Such subtle differences might not play so well on Instagram—but not everything has to! Sometimes it's fun to work a little bit to really get the benefit. That's definitely the case for Diamine Purple Scribble. And if you work real hard, there's a golden sheen to be found as well.
Keep scrolling for pictures. You can enlarge any image by selecting it.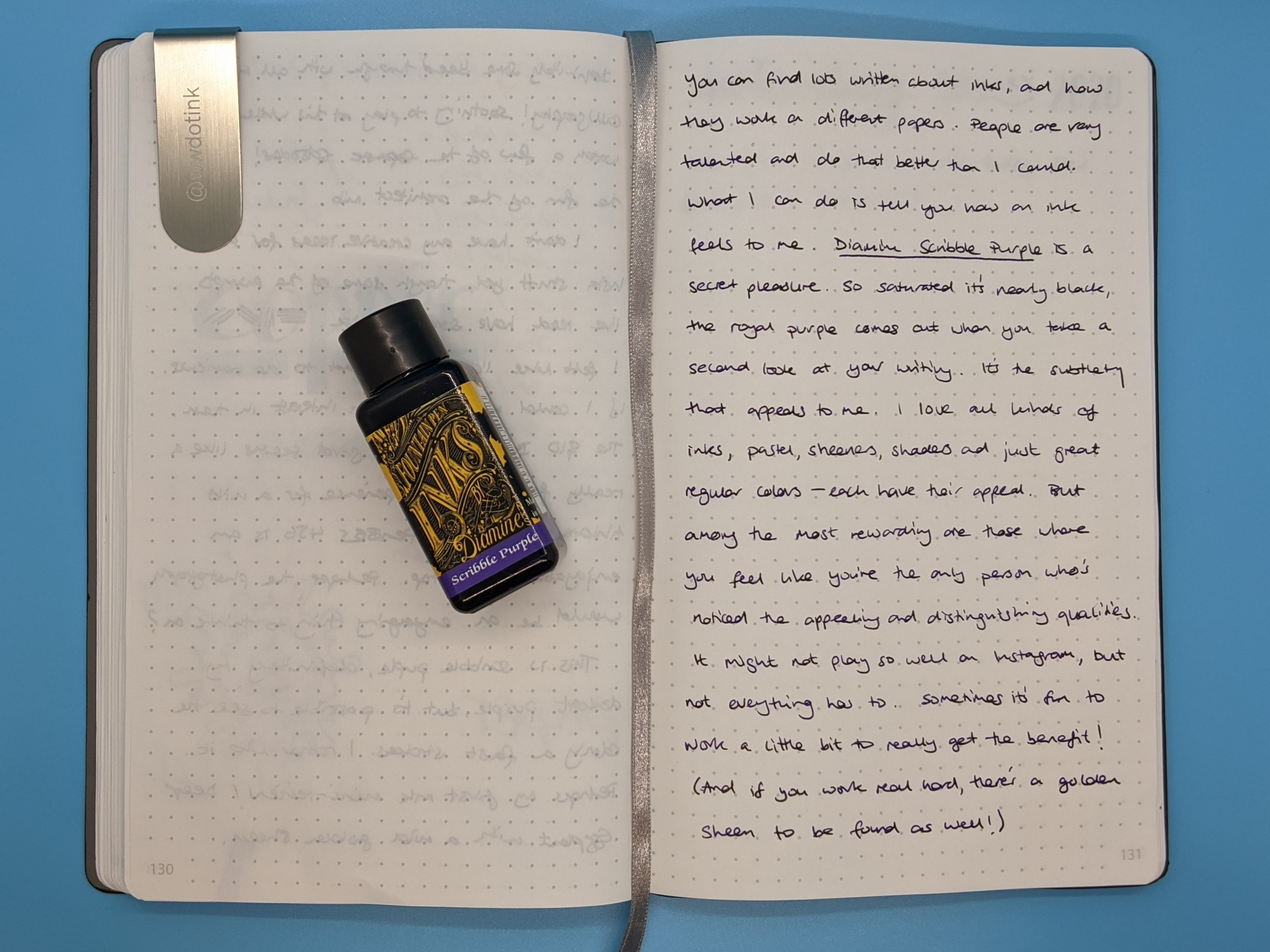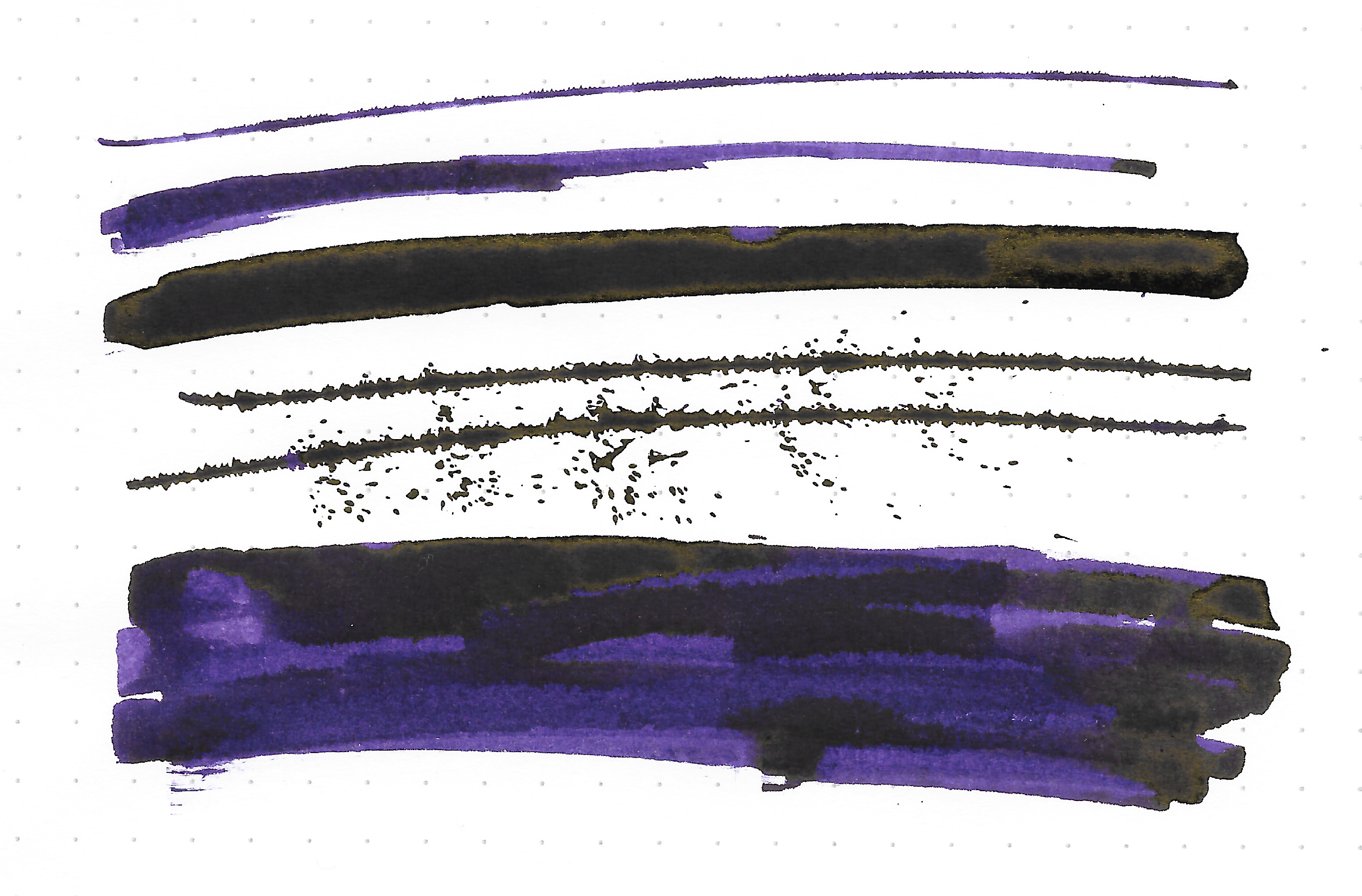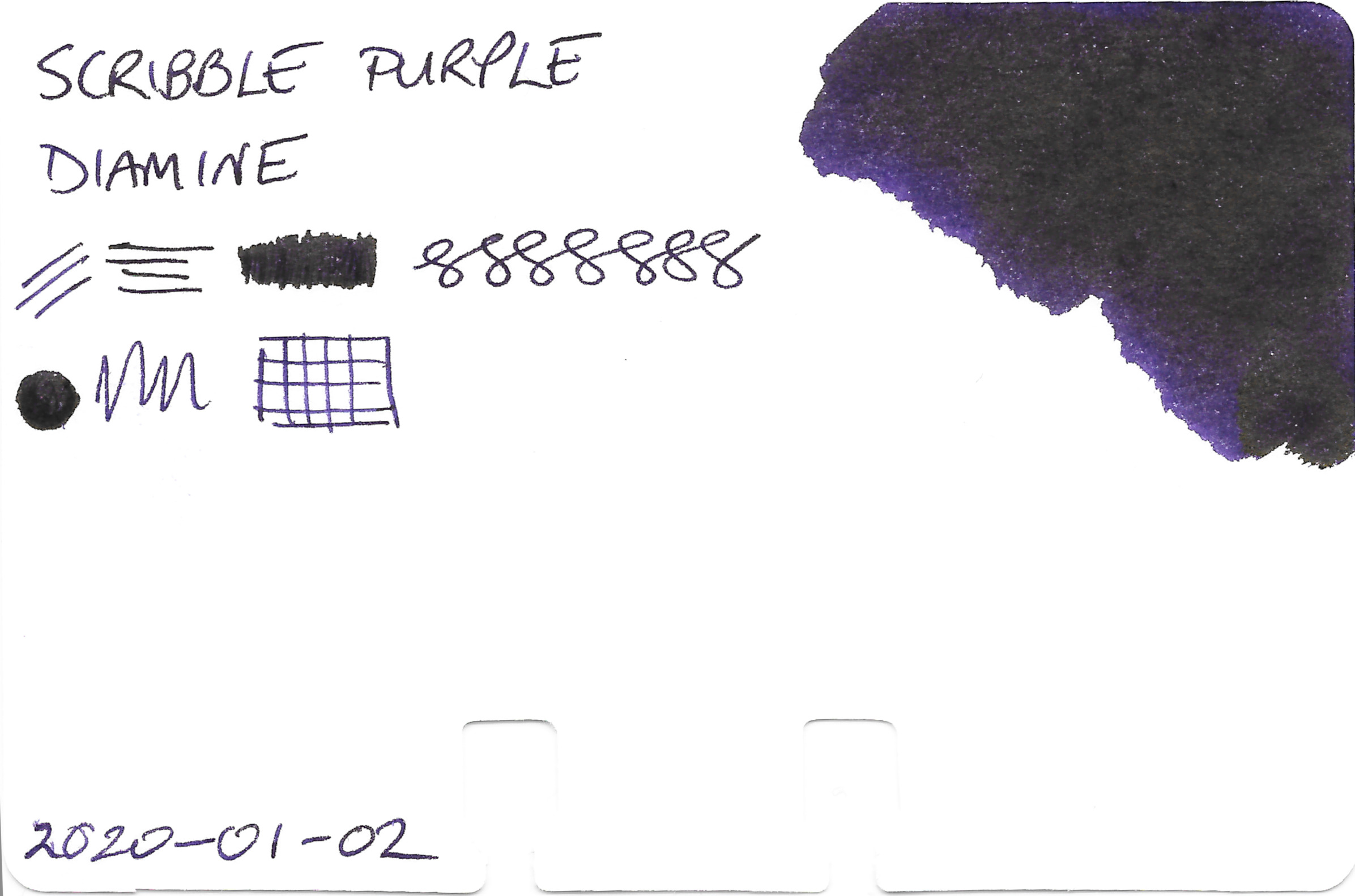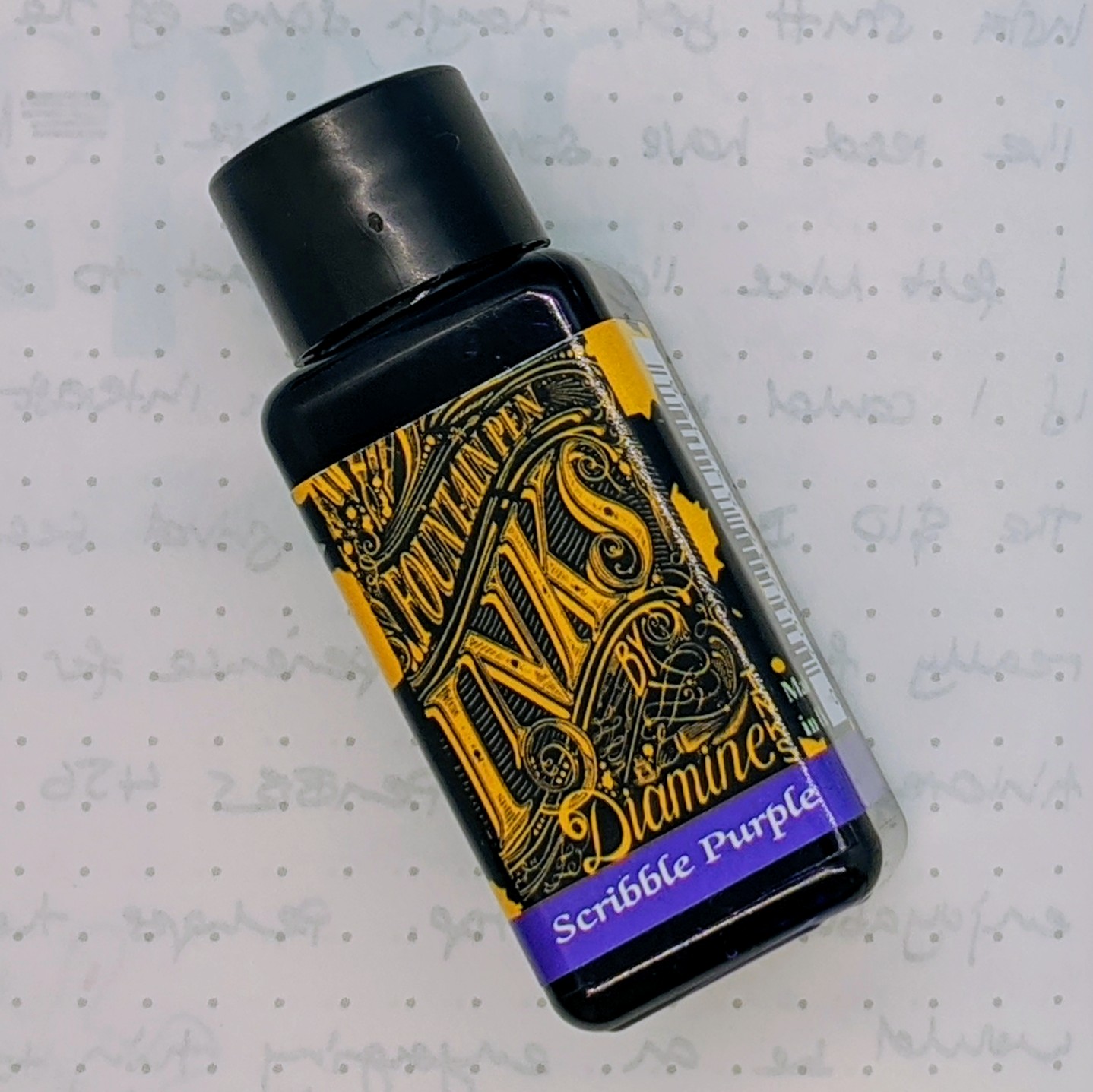 For an in-depth look at this ink's characteristics, check out Mountain of Ink: Diamine Scribble Purple.
(Disclaimer: I purchased this ink myself, from Pen Chalet.)